The American Legion was chartered and incorporated by Congress in 1919 as a patriotic veterans organization devoted to mutual helpfulness. It is the nation's largest wartime veterans service organization, committed to mentoring youth and sponsorship of wholesome programs in our communities, advocating patriotism and honor, promoting strong national security, and continued devotion to our fellow servicemembers and veterans. Hundreds of local American Legion programs and activities strengthen the nation one community at a time.
Focusing on service to veterans, servicemembers and communities, the Legion evolved from a group of war-weary veterans of World War I into one of the most influential nonprofit groups in the United States. Membership swiftly grew to over 1 million, and local posts sprang up across the country. Today, membership stands at over 2.4 million in 14,000 posts worldwide. The posts are organized into 55 departments: one each for the 50 states, along with the District of Columbia, Puerto Rico, France, Mexico and the Philippines. Over the years, the Legion has influenced considerable social change in America, won hundreds of benefits for veterans and produced many important programs for children and youth.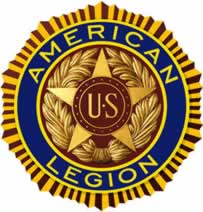 As so eloquently stated in the Chaplain's Initiation prayer, "There shines the emblem of The American Legion. It is your badge of distinction, honor and service. It stands for God and Country, and the highest rights of men and women. Of its several parts, each part has a meaning. The rays of the sun that form the background, are emblematic of the principles of The American Legion—for Loyalty, Justice, Freedom and Democracy will dispel the darkness of violence, strife and evil."
As Commander of American Legion Post 164 Katy Texas, I welcome you into the fold of this family body. You have served your country well and being a member of the largest veteran's organization, surely proves your dedication and tenacity to continue to serve your fellow veterans and their families in our community. You were privileged to serve your country during wartime and because of this service, you are today privileged to join the great service organization, The American Legion.
We have many veterans' programs in which the the Katy Post takes pride and actively participates in, as well as other contributions within our community. The homeless and suicide rates of veterans has become astronomical and it is up to us to reach out to our fellow veterans in need in some way, be it through active support or just comradery. You have now taken that important step to obligate yourself as expressed in the Preamble to the Constitution of The American Legion.
I welcome you to The American Legion Post 164 Katy Texas. We are here to serve you. I look forward to you being active and supporting fellow veterans in our Post. If you know God has given you special talents that would be vital to our Post, please share them with us.
For God & Country
Commander, Post 164 Katy TX
Sheryll Wilson-Jones