The American Legion was chartered and incorporated by Congress in 1919 as a patriotic veterans organization devoted to mutual helpfulness. It is the nation's largest wartime veterans service organization, committed to mentoring youth and sponsorship of wholesome programs in our communities, advocating patriotism and honor, promoting strong national security, and continued devotion to our fellow servicemembers and veterans. Hundreds of local American Legion programs and activities strengthen the nation one community at a time.
Focusing on service to veterans, servicemembers and communities, the Legion evolved from a group of war-weary veterans of World War I into one of the most influential nonprofit groups in the United States. Membership swiftly grew to over 1 million, and local posts sprang up across the country. Today, membership stands at over 2.4 million in 14,000 posts worldwide. The posts are organized into 55 departments: one each for the 50 states, along with the District of Columbia, Puerto Rico, France, Mexico and the Philippines. Over the years, the Legion has influenced considerable social change in America, won hundreds of benefits for veterans and produced many important programs for children and youth.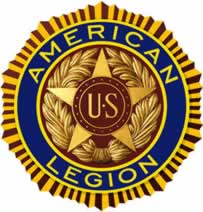 To all American Legion members past, present and future:
This is our American Legion, yours and mine, veterans all. It is what we make it. We may have joined for many different reasons - perhaps to fill a void in our heart, or maybe a desire to serve, or simply to enjoy activities with comrades by our side, but together we are the American Legion. We are all members, united to make a difference.
Guidelines for the Legion were established in 1919 and have endured until today. They motivate us towards service to our armed forces veterans, our country's youth and our nation's security. They underline the American ideals of citizenship, fair play and leadership. Yet within the Legion, each Post is different. Each Post is shaped by its members to meet the needs of the community of which it is a part.
As a non-profit, non-partisan organization, we identify needs within our community and take action to meet those needs. Currently our Post has programs that inspire and train our youth; provide recognition and support for armed forces, law enforcement and fire fighters organizations; and provide volunteers for veterans' clinics, hospitals and Fisher Houses. Your mission as a member of the American Legion is to identify where you fit, what your interests are and get started! It may take some effort and it may take some training to regain skills or hone the abilities you already have, but you will find your place.
The times of our lives we remember most, the times we talk about, that have been the most rewarding, were often the most challenging. They were the times where we were not certain about the future but it seemed like it was going to be an adventure. That adventure is still available in the American Legion.
The American Legion is us.  We are it. Let's move forward together.
Harry R Woodstrom
Commander
The American Legion Jonathan D. Rozier, Post 164, Katy TX